01-13-2014, 08:36 AM
(This post was last modified: 01-13-2014 08:38 AM by number-one.)
number-one
Junior Member


Posts: 17
Joined: Dec 2013
Reputation: 0
grub error 17
Hello,
I installed deli linux on hda1. I created a file of the partition hda1 with the "dd" command and a file of the boot sector on hda3.
I installed tiny core linux on hda1.
I restored the deli partition on hda1 and the boot sector with "dd".
Now when the computer boot, grub show an error. How can i reinstall grub ?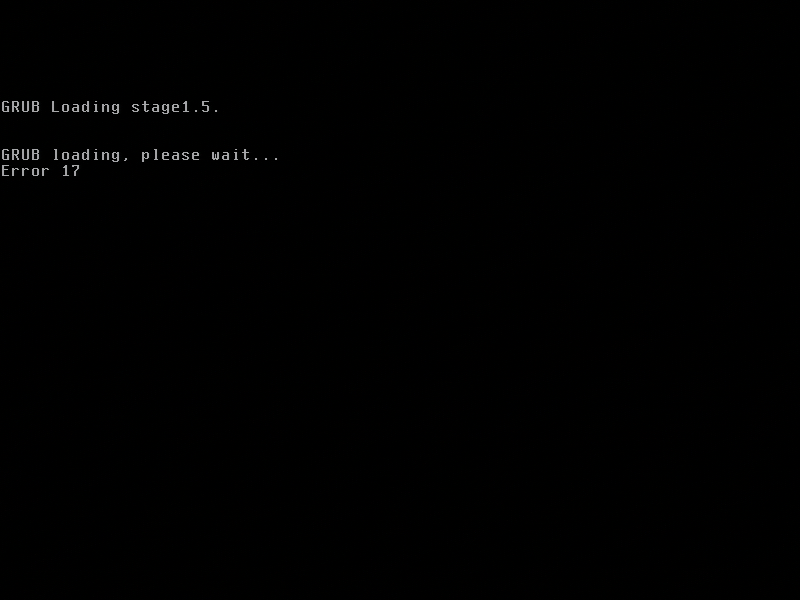 01-14-2014, 11:22 PM
(This post was last modified: 01-14-2014 11:26 PM by tavvva.)
tavvva
Administrator


Posts: 1,122
Joined: Jul 2011
Reputation: 0
RE: grub error 17
1.) boot from the DeLi(cate) Installation CD...
2.) mount the / partition
mount /dev/hda1 /target
3.) chroot to that partition
chroot /target
4.) enter the grub shell
grub
5.) set the grub home partition (partition containing the /boot content ... hda3 = hd0,2 in the grub world)
root (hd0,2)
6.) fix the grub master boot record
setup (hd0)
7.) quit the grub shell
quit
8.) exit the chroot
exit
9.) reboot
reboot

User(s) browsing this thread: 1 Guest(s)