Social media, lot's of people are using it. And it's true, some handheld devices are more powerfull than older computers. But does it mean that you'll have to use a newer computer (or whatsoever) ?
No! There are even command line interface programs which can be very usefull (ttytter for example), but what if your more the GUI kind of guy (or girl) ?
That could be a problem, most of those sites are pretty heavy.... but...
Most of the sites have mobile sites too..

Those haven't all the bells and whistles, but they offer a fair ammount of options.
I don't know if it's all obvious stuff, but better one time too many than not at all.
A few example screenshots from the most common sites:
Facebook: - Mobile site:
http://m.facebook.com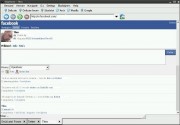 MySpace: - Mobile site:
http://m.myspace.com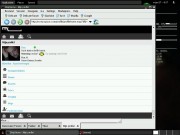 Twitter: - Mobile site:
http://m.twitter.com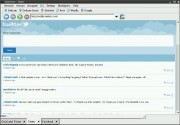 Chat for Facebook/MySpace etc: - Mobile site:
http://lite.ebuddy.com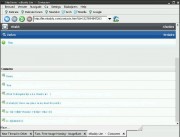 So even with Delicate you'll don't have to miss a thing